Skip to Content
Bi-Annual Dental Cleanings
Bi-Annual Dental Cleanings in Suwanee, GA
The American Dental Association recommends bi-annual dental cleanings to keep your teeth and gums in optimal health. Jay Rosenheck DDS offers professional bi-annual dental cleanings in Suwanee, GA. Even if you brush and floss regularly, bi-annual cleanings are essential for your oral health. Plaque hardens quickly into tartar and can lead to gum disease. Our professional dental hygienists remove tartar and plaque with advanced tools. We also inspect your mouth for any potential oral health issues, including tooth decay, gum disease, and oral cancer. We help you feel comfortable and at home in our relaxing dental environment. Contact us today to learn more.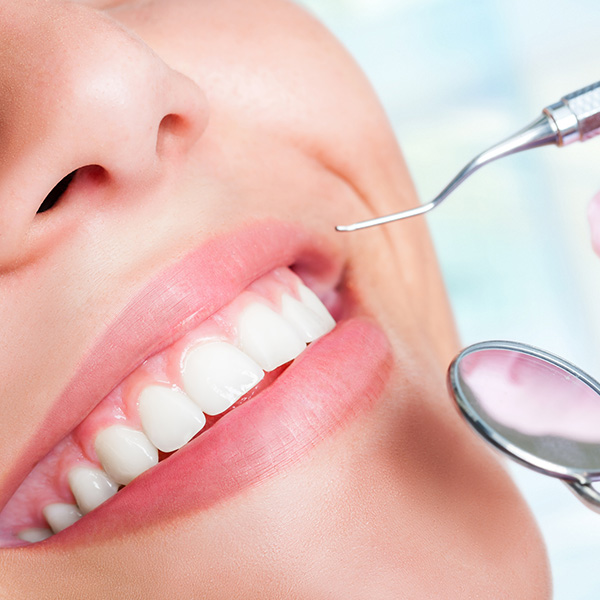 Thorough Dental Cleaning & Exam
Our registered dental hygienists perform your dental cleanings in a comfortable environment. Your dental cleaning will include the following:
Tartar Removal – Calculus, or tartar, builds on your teeth and hardens over time. It can form above and below the gum line, so we remove it with special dental instruments.
Plaque Removal – Plaque is an invisible, sticky culprit that forms on your teeth. Plaque produces toxins that inflame your gums, so we gently remove it during bi-annual cleaning treatments.
Teeth Polishing – We finish your cleaning treatments by polishing your teeth. Teeth polishing removes plaque and stains that are not removed during scaling and tooth brushing.
Promoting Positive Dental Health With Regular Cleanings
A healthy smile starts in our dental chair and continues at home. We equip you with dental education to help control bacteria and plaque between dental cleanings. Our bi-annual dental cleanings help keep your mouth fresh and healthy. Our friendly dental team is always here to help you understand our dental techniques and feel comfortable. We create beautiful smiles beginning at age five. Reach out to us to make a dental appointment today!
Experience the Difference of a Patient-Focused Dental Practice!